Network Infrastructure Hardening: Definition and Benefits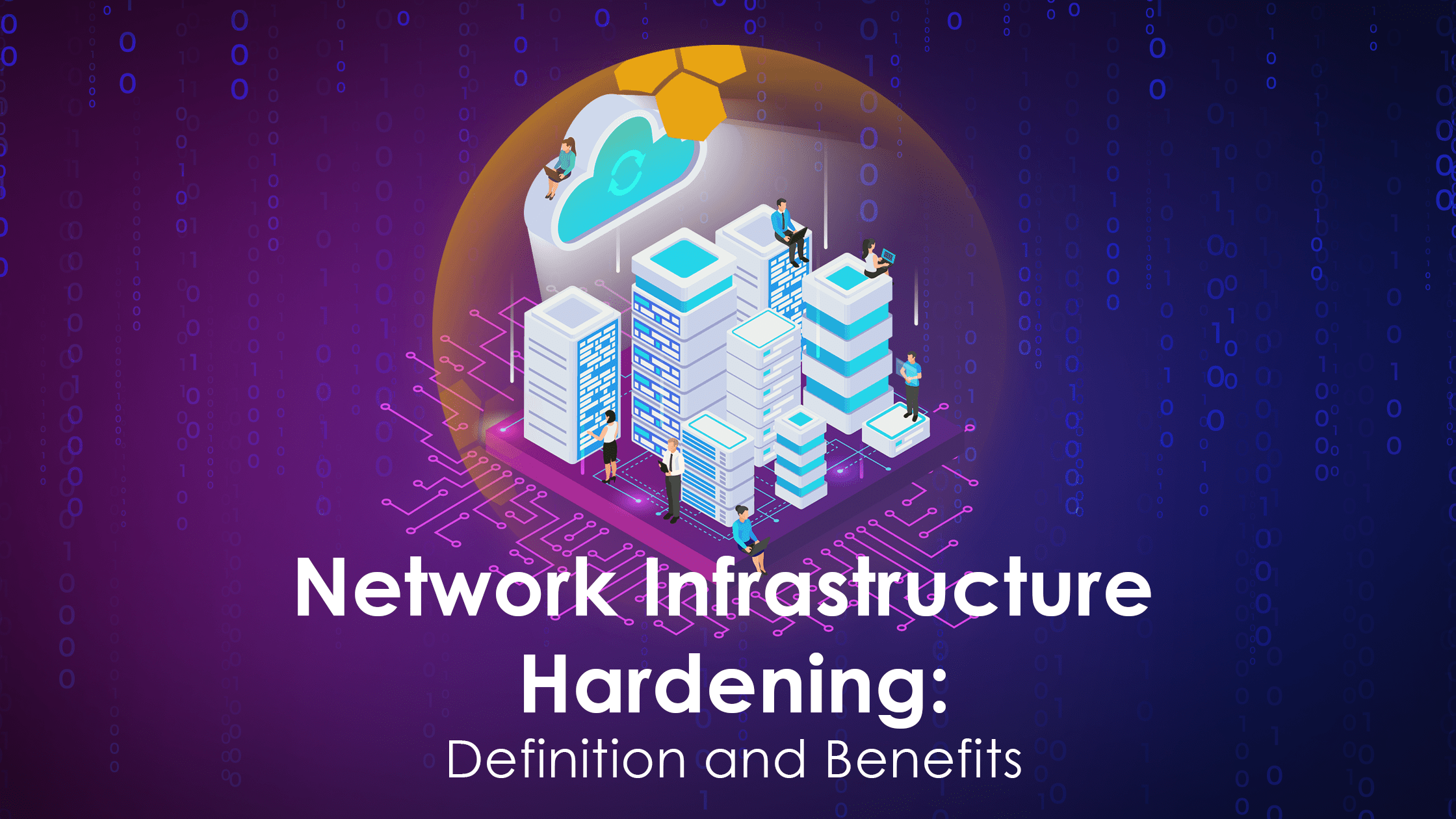 Eunice Grace
October 6, 2023
0 Comments
23
Network Infrastructure Hardening reduces the likelihood of unauthorized access to its components.
Cybersecurity is one of the most crucial subjects in business and IT. Understanding sophisticated security standards can be challenging. Network Infrastructure Hardening will assist you in understanding the cybersecurity methodology and will help lay the foundation for secure IT infrastructure.
This blog post will discuss network infrastructure hardening, its importance and benefits, and how CipherEx can help.
What is Network Infrastructure Hardening?
Network Infrastructure Hardening combines best practices and techniques to reduce vulnerability in your technology systems, applications, infrastructure, etc. This entails delving deeply into the specifics of risk and considering issues like endpoint security, cloud security, etc., both generally and specifically.
When hardening your systems and network to increase security, keep these three ideas in mind:
Establish a plan to strengthen the organization's overall cybersecurity defenses. This comprises items like:
Vulnerability Analysis
Security Examination
Immediate patching of all systems' known security holes
Establish and foster a cybersecurity culture at your company. This entails continuing education for staff members, phishing testing, and consistently putting security first in all new projects.
Integrating an incident response strategy compatible with the organization's business continuity plan will help you prepare for a cyberattack.
What are the benefits of Network Infrastructure Hardening?
Network infrastructure hardening is crucial for security and compliance. It will play a significant role in your IT security plan. Network infrastructure hardening will assist you in lowering your attack surface, which is its most important advantage. As a result, there will be fewer cyberattacks, thus saving you from downtime and penalties.
Network Infrastructure Hardening with CipherEx
Together with your team, CipherEx engineers will develop the essential standards and procedures. The set standards will create hardened configurations for each network device, enhancing your network security posture.
Contact us to learn about CipherEx services and solutions in how we can help your business.