Easy To Manage Cloud Networking: Reasons To Consider Cisco Meraki Cloud Networking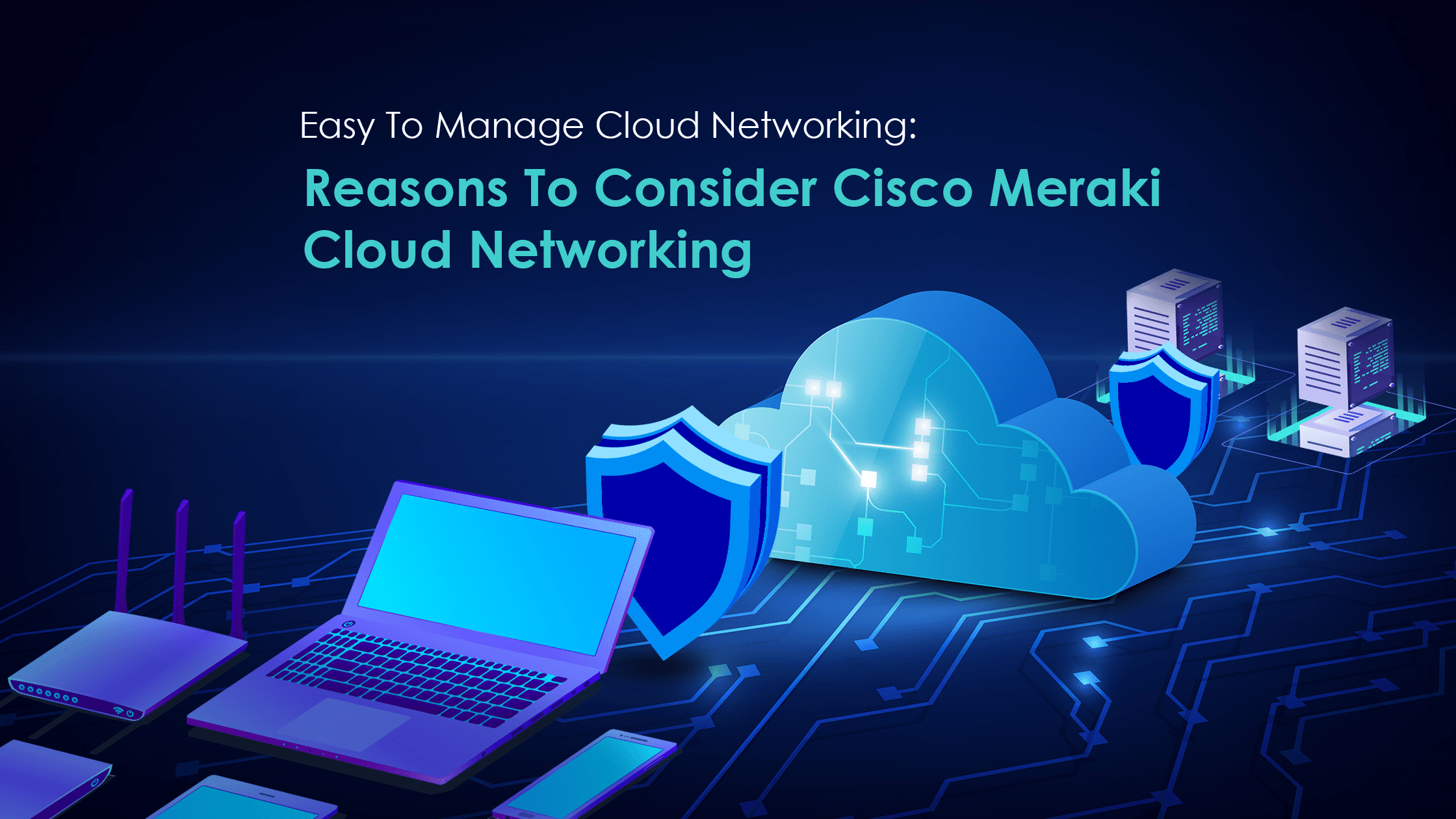 Eunice Grace
October 9, 2023
0 Comments
27
When it comes to Easy To Manage Cloud Networking, one solution that stands out is Cisco Meraki Cloud Networking.
Small and medium-sized enterprises today have more complex network configurations than before, and the networks of SMBs frequently include several cloud servers, WiFi routers, firewalls, and users using a range of computers, laptops, and mobile devices.
With the prevalence of such complexity, leveraging the capabilities of Meraki Cloud Networking can significantly simplify network management and enhance overall efficiency.
What is Cisco Meraki?
Cisco Meraki offers options for managing the whole IT network of your business from the cloud. It is made for companies with complex networking needs, though SMBs favor it more than others.
Through an internet-connected browser, Cisco Meraki enables companies to configure security for WiFi networks used by their business and internet-connected devices, routers, switches, firewalls, and other hardware.
Cisco Meraki enables you to configure and update every endpoint from a single location rather than managing them separately.
What are the benefits of Cisco Meraki?
We at CipherEx have witnessed how Cisco Meraki benefits our clients. Some of the most obvious commercial benefits of using the platform include the following:
Issues Are Resolved More Quickly
Our engineers may fix most problems remotely, saving you time and money.
Shorter Time To Recovery
Network recovery times will accelerate since network failures can now be fixed without a site visit, potentially preserving a company's income and reputation.
Decrease In Network Costs
By configuring and managing the cloud, you may conserve human resources, financial resources, and time.
The need for increasingly sophisticated IT solutions has grown due to the shifting demands placed on enterprises. Cyber dangers are also getting more dangerous and disruptive.
How can you efficiently manage and safeguard your company network without adding too much complexity? Cisco Meraki's cloud-managed IT solutions can provide several benefits, including simplicity, scalability, reliability, and security.

Would you like to learn more about Cisco Meraki? Contact us today so we can assist you in identifying the solution that corresponds with, scales, and accommodates the changing needs of your organization.