Backup as a Service: Definition and Benefits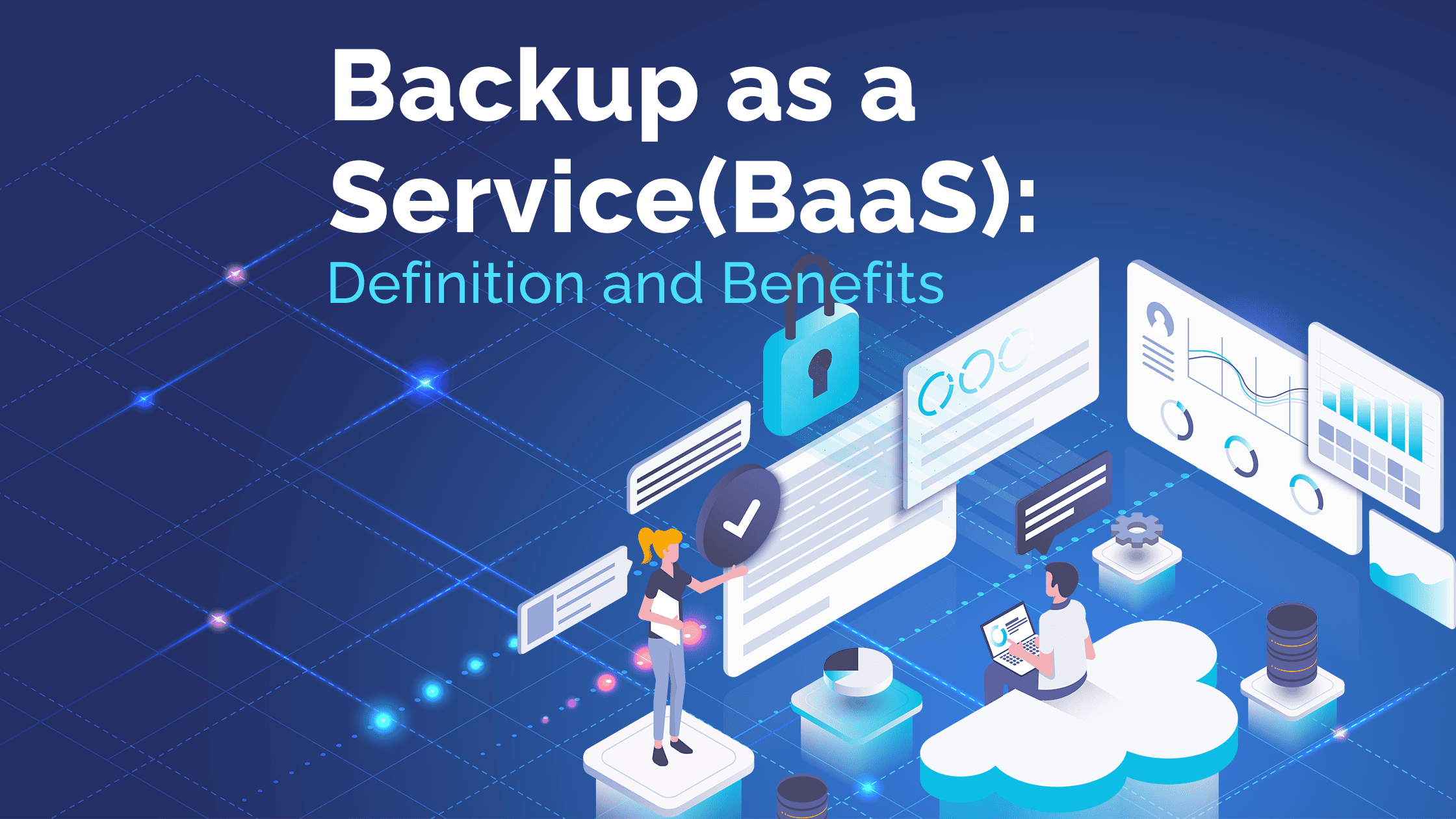 Eunice Grace
June 5, 2023
0 Comments
56
Data is essential for companies of all sizes in the modern digital age. Companies primarily rely on data to inform choices and foster growth, from customer information to financial records.
Data loss can nevertheless be caused by hardware malfunctions, human error, or cyberattacks, which can result in significant monetary losses and reputational harm. Backup as a Service (BaaS) can be helpful in this situation.
This article will define backup as a service and its advantages for companies.
What is Backup as a Service (BaaS)?
Backup as a service (BaaS) is an external data storage method in which a service provider constantly backs up files, folders, or the entire contents of a hard drive to a remote, secure cloud-based data storage over a network connection.
Instead of doing backup with a centralized, on-premises IT department, BaaS links systems to a public, private, or hybrid cloud managed by the outside provider.
What are the Benefits of Backup as a Service (BaaS)?
Backup as a Service (BaaS) automates saving and tracking information, minimizing data loss, and reducing workload for internal IT teams. It also creates multiple levels of redundancy to minimize potential downtime, lost productivity, and damaged reputations.
Below are a few other benefits of Backup as a Service (BaaS):
Secure Data Storage
BaaS offers companies a safe off-site location to save their data. In other words, data is safeguarded against physical risks like fires, floods, and theft and digital threats like hacking and ransomware assaults. BaaS providers use encryption to guarantee data security and protection.

Disaster Recovery
Disaster recovery capabilities are offered to companies through BaaS. Companies can restore their data from the cloud in the event of data loss. This implies that organizations can swiftly restart operations without prolonged downtime or productivity losses.
Scalability
BaaS offers scalable solutions that can meet the expanding company's needs for data storage. This implies that companies simply don't need to spend money on extra hardware to raise or decrease their storage capacity as needed.
Cost-Effective
BaaS is a cost-effective choice for companies that wish to safeguard their essential data. Businesses can subscribe to BaaS services for a monthly or yearly subscription fee instead of making costly hardware and software investments. Thus, lowering total IT costs for enterprises and costs for hardware and software.
Automated Backups
BaaS provides fully automated backup solutions, so businesses don't have to back up their data manually. This reduces the likelihood of human error and ensures regular data backups.
Partnering With CipherEx
CipherEx Backup as a Service (BaaS) offers businesses a flexible and cost-effective solution for data backup.
CipherEx BaaS enables organizations of all sizes to safeguard their vital data by allowing them to decide how much data to back up and how frequently to do so. With the different data backup methods available, including full Backup, Incremental Backup, and differential Backup, businesses can tailor their backup strategy to their specific needs.
By partnering with a reliable BaaS provider like CipherEx, businesses can ensure their critical data is safe and secure, allowing them to focus on their core operations and growth.
Contact us today for further information on our Backup as a Service.