Network Documentation: What Is It And Why Is It Necessary?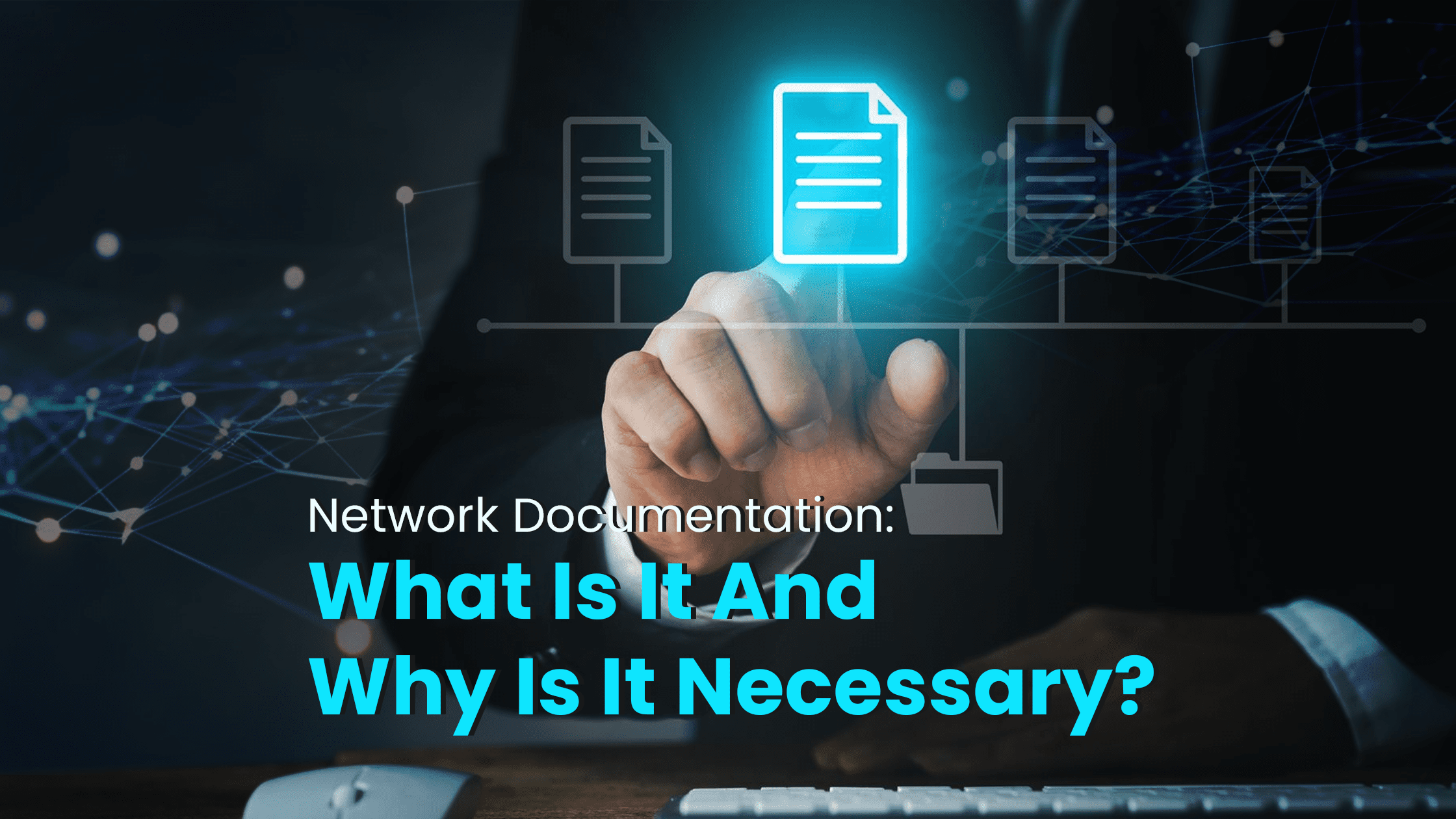 Eunice Grace
October 23, 2023
0 Comments
18
A crucial component of managing and sustaining computer networks is network documentation. Having reliable and up-to-date documentation is essential for maintaining smooth operations and prompt troubleshooting, regardless of whether you are in charge of a small local area network (LAN) or a vast enterprise network covering numerous sites.
This blog article will review network documentation's definition, significance, and best practices.
What is Network Documentation?
Network documentation is the process of making and keeping a thorough record of a computer network's configuration, performance, and maintenance history. It is crucial to keep updated documentation that accurately depicts the state of the network right now and is available to all stakeholders.
With the aid of this data, issues can be resolved, performance can be improved, upgrades and expansions can be planned, and the network can be made to comply with all applicable laws and industry standards.
Why is Network Documentation Important?
Comprehensive infrastructure documentation is essential for lowering operation costs, troubleshooting, compliance, and coordinating your IT requirements with your company's strategic goals.
Additional reasons for the necessity of network documentation include:
Troubleshooting: Network documentation aids in the quick diagnosis and repair of network problems during troubleshooting.
Network Management: Network administrators can manage and maintain the network more efficiently.
Compliance: Network documentation assures compliance with laws and industry standards.
Disaster Recovery: Accurate network documentation can help restore a network to a pre-disaster state.
Planning: Network documentation helps administrators make informed decisions about network changes.
Network administrators may find it challenging to administer the network effectively and address problems as they develop without accurate and current documentation.
What are the Best Practices for Network Documentation?
Although it can take much time, maintaining network documentation is crucial for efficient network management. The following best practices can assist you in producing and maintaining efficient network documentation:
Define the scope: Decide what details, such as hardware, software, configurations, and policies, you need to record. Choose the level of specificity necessary for each component.
Use standardized templates: Consistent templates facilitate information discovery and ensure consistency.
Keep documentation up-to-date: Review and update documentation regularly to ensure accuracy and value.
Automate where possible: Network management solutions can save time and ensure current documentation.
Make documentation easily accessible: Documentation should be stored in a central location accessible to stakeholders.
Keep the language clear and concise: Avoid technical jargon and acronyms when documenting information.
Include diagrams and visuals: Visual aids can help stakeholders better understand network configurations.
Review and audit documentation: Review and audit documentation to identify areas for improvement.
Improving Your Network Documentation Process
Network diagrams are crucial for understanding current technology, engaging with stakeholders, onboarding new staff, resolving issues before they worsen, and developing a vision for future innovation.
Keep your documentation updated with CipherEx integrated into your routine change and project management procedures. We can provide you with an enhanced approach that thoroughly documents your business communications and security architecture and deploy a design that works for you so that you may harness the power of effective network documentation.
Contact us today for more details on CipherEx's Network Documentation as a Service.