What Is IT Infrastructure?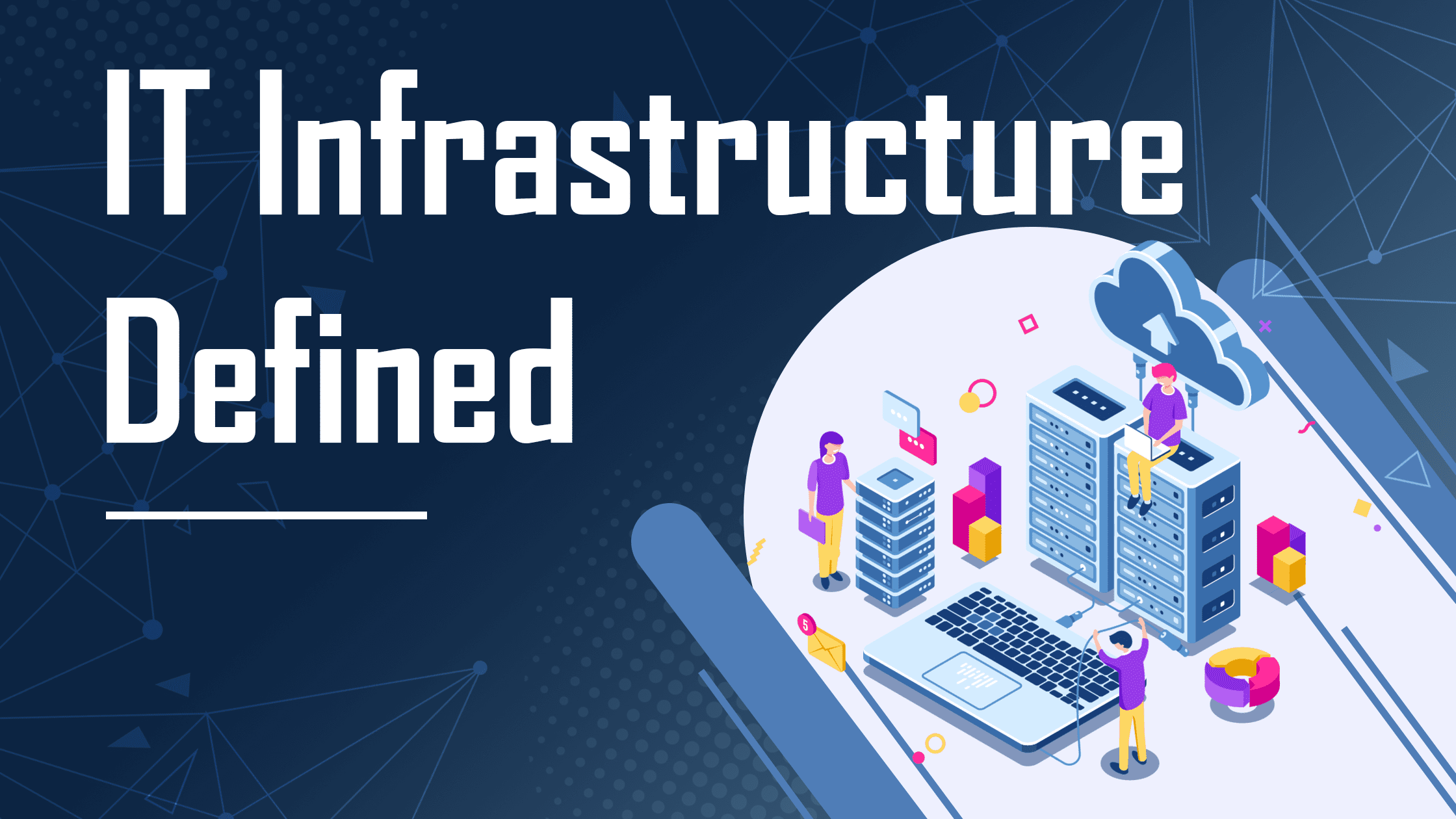 Eunice Grace
January 30, 2023
0 Comments
180
It is challenging to think of a company that runs without at least some minimal IT infrastructure. A company's efficiency can be increased by integrating digital tools and technology. Additionally, efficient internal operations and departmental communication are enhanced by adequate infrastructure.
The foundation of IT infrastructure is made up of several elements that are designed to govern the internal business environment or offer services to third parties. A business can benefit and grow more if its infrastructure is set up better and with more thought.
IT Infrastructure Defined
In a corporate IT environment, IT infrastructure refers to the collective hardware, Software, network resources, and services necessary for the system's existence, operation, and management.
IT infrastructure can be deployed internally to an organization and installed within owned buildings, allowing it to provide IT solutions and services to its employees, clients, and/or consumers. IT infrastructure can also be set up on-site in a cloud computing system or at a company's premises.
IT Infrastructure Components
Hardware describes the tangible elements and tools that support infrastructure organization. They serve as its framework. Hardware includes:
Computers on a desk
Laptops
Smartphones, tablets, and other portable electronics
Data centers and servers
Internet routers and hubs
The Software can refer to various programs and apps businesses use to carry out operations, offer services, run internal workflows, and more. Additionally, Software can be given a variety of operating systems on top of which all programs and apps are installed. Thus, the software components consist of the following:
Content management systems (CMS)
Customer relationship management (CRM)
Enterprise resource planning (ERP)
Operating systems
Web servers
Security firewalls are used to protect the connection from viruses and security flaws. You may connect devices to the Internet and group them into a single network using networks. A network consists of the following elements:
Servers
Data warehouses
Hubs
Routers
Switches
IT Infrastructure Types
Traditional Infrastructure
The traditional infrastructure elements are entirely controlled and owned by the company within its premises, including data centers, data storage, and other equipment. Traditional infrastructure is frequently regarded as expensive to maintain because it needs a lot of gear, such as servers, electricity, and physical space.
The parts and resources required for cloud computing are called cloud infrastructure. Building your private cloud with only available resources will enable you to do so. You can create a hybrid cloud by integrating workload mobility, orchestration, and management across various clouds.
Hyperconverged Infrastructure
You can control your computing, network, and data storage resources from a single interface thanks to hyper-converged infrastructure. By combining software-defined computing and data storage, you may serve more modern workloads on scalable hardware architectures already widely used.
Regardless of size or sector, IT infrastructure is the backbone of modern enterprises. Businesses can streamline their operations, enhance internal and external pipelines, and set new performance records by combining many technologies into a single system.
However, it's only possible to achieve a competitive advantage with a well-tuned IT infrastructure, and as a result, you risk slipping into your competitors' shadows.
Because of this, you should consider setting up your IT infrastructure or upgrading your current one to more cutting-edge cloud solutions, which will help your business grow and enhance all operational facets.